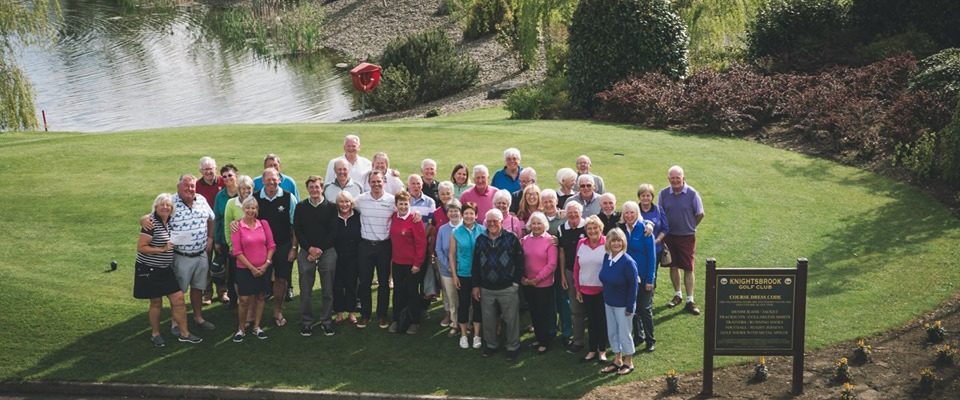 Our ever-popular Senior Mixed Pairs event is over for another year. A huge thank you to everyone who took part in the sometimes less than perfect weather. Congratulations to all our prize winners, we hope you enjoyed the golfing challenges of Ireland's Royal County.
We'd also like to thank the management and staff at our host venue, Knightsbrook Hotel, Spa & Golf Resort, as well as at Royal Tara Golf Club and Co. Meath Golf Club. Thanks as well to StockHouse Restaurant, Franzini's Restaurant and Discover Boyne Valley.
Photos from the Senior Mixed Pairs prize-giving are available on our Facebook page.
Overall Prizes:
3rd Prize: score of 109 pts Kathleen & Cathal Sloan Kilkeel Golf Club
2nd Prize: score of 110 pts Steve & Ann Whalley Astbury Golf Club
1st Prize: score of 126 pts Philip & Shân Ashcroft Brombrough Golf Club
Daily Prizes:
Day 1: Royal Tara Golf Club score of 40 pts Charles & Linda Hone Hayston Golf Club & Glenbervie golf club.
Day 2: Co Meath Golf Club score of 37 pts Stephen & Cynthia Cranston Kilkeel Golf Club
Day 3: Knightsbrook Golf Club score of 36 pts Ian & Maggie Newton Llanishen Golf Club
Full scoring is available here: Senior Mixed Pairs Results Sheet 2019 (PDF) | Senior Mixed Pairs Overall Scoring 2019 (PDF)