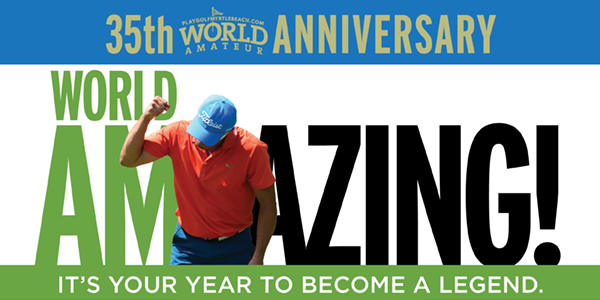 We are thrilled to be partnering with the AMazing Myrtle Beach World Amateur Championships taking place in Myrtle Beach from the 27th August.
With over 3,000 participants, this is the world's largest single site golf championship and is now in it's 35th year attracting amateur golfers from all over the world.
Once registered you can now enter the newly titled 'Club Choice Ireland Pairs Competition' which will give you the opportunity to win a golfing trip of a lifetime to Ireland incl. flights, 6 Nights Accommodation and 5 Rounds of Golf!
"We are proud to partner with Club Choice Ireland. For decades the World Amateur has given an opportunity for golfers to experience a bucket list holiday through their performance in the tournament.  With Club Choice Ireland delivering the grand prize, winners will receive a turnkey, luxurious experience they won't soon forget." Scott Tomasello, Tournament Director
For more information on the event go to http://myrtlebeachworldamateur.com/