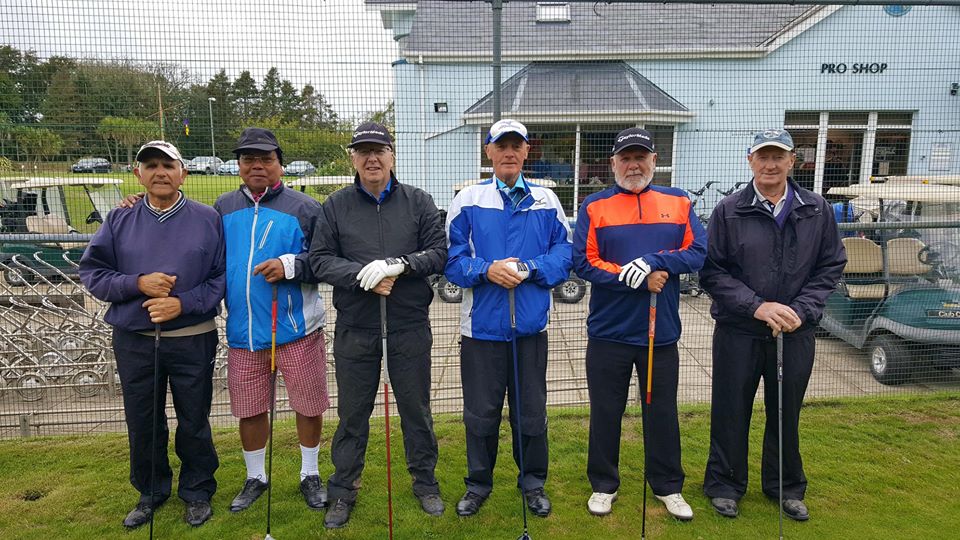 Great to meet up with Dave and the crew from Cottrell Park Golf Resort who are regular visitors to Ireland but first timers travelling with Club Choice.
"The cost of the trip was phenomenal and whilst everyone says its very expensive to visit Ireland, we have failed to experience this – absolutely a mega trip.The courses (Wexford Golf Club, St. Helen's Bay Golf Resort, Enniscorthy Golf Club & Rosslare Golf Club) were excellent and the people and food were absolutely fab in and around the various clubs visited.
Trip was very well organised on our behalf and everything went off without one single hiccup. The accommodation at Ferrycarrig Hotel was first class with the morning choices for breakfast would suit even the fussiest of eaters with fantastic array of food on offer.
In a nutshell if we could all go back tomorrow morning first call would be to Tiernan to get us back there but sadly its not possible our end. We are however looking at our Irish options next year and without fail will be back in touch with Club Choice Ireland. Please take my advice and go and visit you won't be disappointed Im sure."