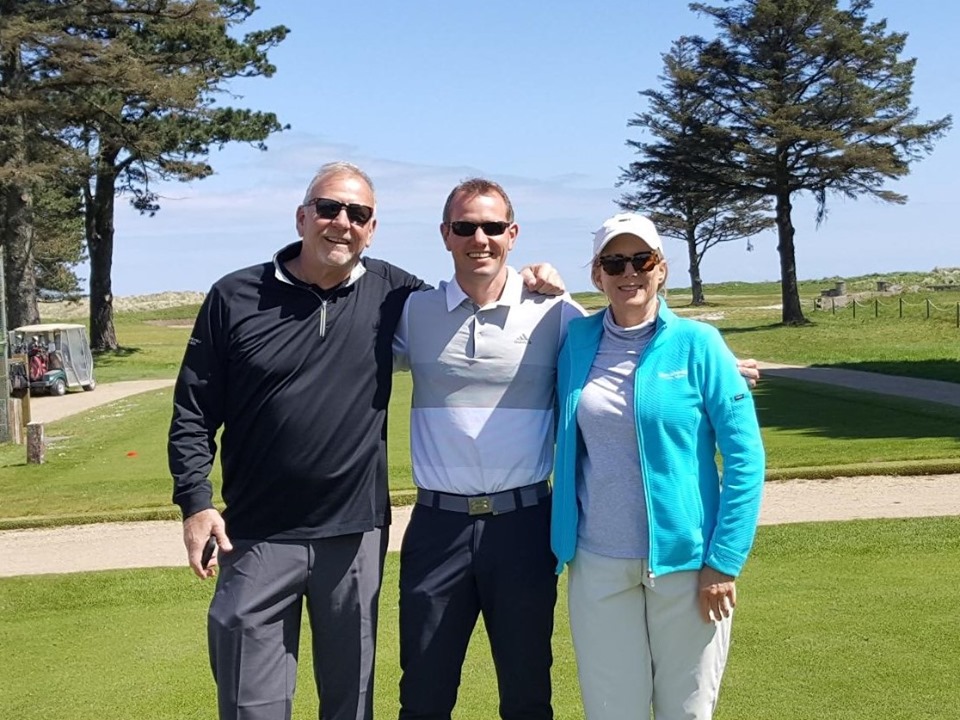 I recently had the pleasure of welcoming Warren & Leanne from Hilton Head Island, South Carolina Robert Trent Jones Golf Course at Palmetto Dunes to Ireland as part of their Hilton Head Island-Bluffton Chamber of Commerce tour.
"Wow…..where to begin! Thank you for helping to make it a really special experience for us! To say that our expectations were exceeded is a huge understatement. From the moment we arrived, the hospitality of the Irish people and the beauty of your country were simply unbelievable. And yes, your recommendations were spot on!
Rosslare Golf Club was simply spectacular! The service provided by the staff at The Pro Shop, Rosslare Golf Club and the golf course were both world class. Trust me, I will be telling everyone about this trip for some time to come. Cheers until the next time!"
I'm so thrilled that they got to see Ireland in the sunshine.